Office Online lets users open Word, Excel, PowerPoint, and other types of documents and Office applications online in a web browser, from anywhere with Internet access. You access Office Online by using the same Login method that you use to access your college provided Office365 account. After you have lo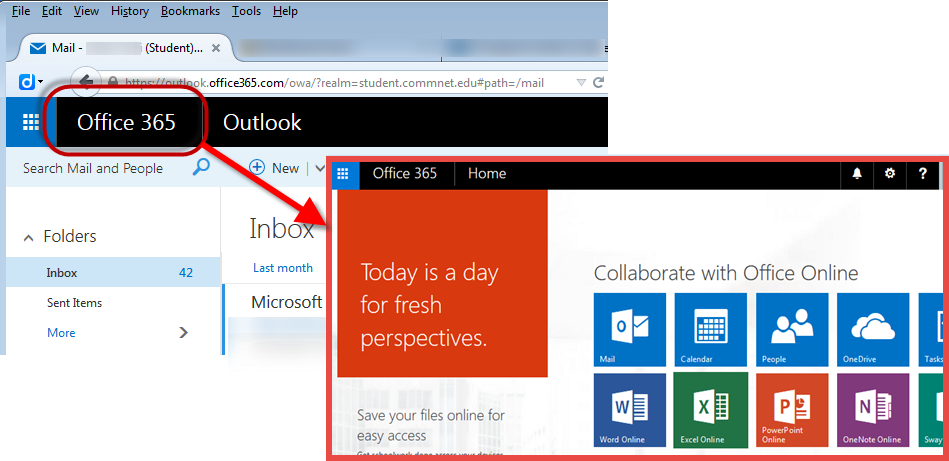 gged in, just click the "Office 365" button and you can launch any of the applications by clicking on the program tile icon. You can save your documents, spreadsheets, and presentations online, in your OneDrive account, share them with others, and work together online on your files at the same time.
Features
Create and share Office documents (Word Online, Excel Online, PowerPoint Online, or OneNote Online)
Store, open, and share online files (OneDrive)
Send and receive email (Outlook.com)
Maintain an online calendar (Calendar)
Manage your contacts list (People)
Resources
System Requirements
Office Online can be run from
any supported web browser
, on desktop and laptop computers, tablets, and mobile phones. For information about mobile devices, visit
www.office.com/mobile
.